To celebrate Richmond's rich agricultural heritage I will create two large - 5' x 6' - assemblages for the exterior wall of "Mary's Barn" at the Sharing Farm. The Sharing Farm is an organization that produces food for members of the community in need. The artwork will be constructed from a variety of rusted, well used found materials symbolic of Richmond's farming history. The illustration above show some of the objects that would make up the installations. Shown here are axes, wrenches, shovels, pitchforks, and an assortment of other tools and textures. The final work will contain more detail that will be visible when viewed closer, a woven "fabric" of rusted steel, nails, brackets, small tools and saw blades. To deal with safety concerns each sharp edge will be dulled and points flattened. The background of the piece will either be a panel of weathered barn wood or to increase the durability I will print the weathered texture on porcelain ceramic tile. As an interactive element I will include a series of "spy holes" where visitors can look into the piece.

​

Recaps of the three Black Coffee Sunday events that have taken place so far.

The Craigflower Public Art Project in Saanich, BC is a steel, concrete and glass form to be installed at the eastern side of the Craigflower Bridge. It will be approximately 10' long, clad in glass with fused imagery, colour and text.

It's curving, serpentine form will mimic the curving flow of the Gorge waterway while the imagery will be influenced by the huge Garry Oak trees that are found in the vicinity of the bridge and the history of the site.

I decided to use the Garry Oaks as a vehicle to express the oral histories of the place. Stories discovered in the archives and with local residents will be inscribed into the images of the trees within the piece.


Digital rendering of proposed sculpture in place,
Powered by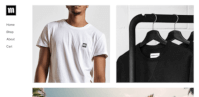 Create your own unique website with customizable templates.