The Craigflower Public Art Project in Saanich, BC is a steel, concrete and glass form to be installed at the eastern side of the Craigflower Bridge. It will be approximately 10' long, clad in glass with fused imagery, colour and text.

It's curving, serpentine form will mimic the curving flow of the Gorge waterway while the imagery will be influenced by the huge Garry Oak trees that are found in the vicinity of the bridge and the history of the site.

I decided to use the Garry Oaks as a vehicle to express the oral histories of the place. Stories discovered in the archives and with local residents will be inscribed into the images of the trees within the piece.


Digital rendering of proposed sculpture in place,
Powered by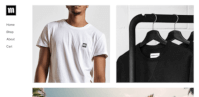 Create your own unique website with customizable templates.